Painful Muscle Spasms: Could They be Caused by Pinched Nerves?
Painful Muscle Spasms: Could They be Caused by Pinched Nerves?
Written By Smith Chiropractic on September 30, 2020
---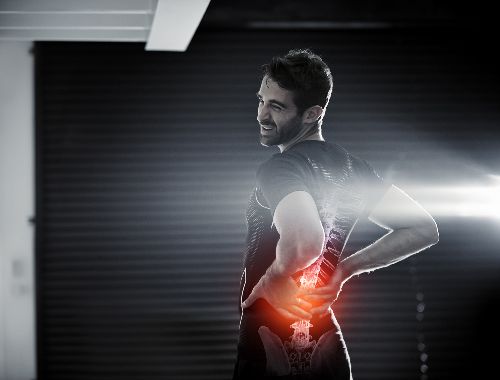 Back and neck pain afflicts millions of Americans.
If you're one of them, you've likely done a ton of research on what could be contributing to your pain, like overuse, injury, or "moving the wrong way."
A common cause of painful, debilitating muscle spasms that shouldn't be overlooked is pinched nerves.
Pinched Nerves and Muscle Spasms – What's the Link?
Nerves extend from your brain and your spinal cord throughout your body. Each nerve delivers vital information to your muscles and organs. Within your nerves flow nutrient-rich fluids, which feed and replenish the nerves.
At times, those nerves can become pinched. The result:
Your nerves don't communicate as effectively
The nourishing fluids stop flowing
You can experience painful muscle spasms
Other symptoms, such as pain radiating down your leg, tingling, numbness, or burning
Why do you experience pain? It's because the nerves are the most sensitive parts of the human body and when you put pressure on them, painful muscle spasms are often the result.
How Your Colorado Springs Chiropractor Can Ease Your Pain
Typically, pinched nerves are caused by:
Arthritis
Bone spurs
Narrowing of the spinal column
Spinal misalignment
Disc herniation
Weight gain
Pregnancy
Repetitive actions
When you visit your Colorado Springs chiropractor, he'll perform an examination and review your health history to see what's contributing to your symptoms. Once he's determined the cause of your pinched nerve(s), he'll create a custom treatment plan that will help ease your pain as quickly as possible.
Chiropractic Adjustments in Colorado Springs
One of the main therapies used to treat pinched nerves and muscle spasms is spinal adjustments. When your spine is out of alignment, it puts pressure on your muscles, tendons, ligaments, joints, and nerves. Even if the misalignment isn't the direct cause of a pinched nerve, the strain it causes on the other soft tissues in your body can result in nerve impingement.
Realigning the spine with gentle, pain-free adjustments is one of the best ways to relieve your pain fast!
A Fresh, Up-to-Date Approach to Chiropractic Care
Dr. Ammon Jacobson is always on the lookout for the best tools and techniques with which to treat his patients effectively. Continuing his education is just one way he's committed to providing you with the best chiropractic care in Colorado Springs.
Do you experience painful spasms? We can help! Contact our team today at 719-390-5404 to schedule an appointment.

Posted In: Pain Management Chiropractic Muscle Spasm Pinched Nerves