Need Headache Treatment Due to Holiday Stress? Try Chiro
Need Headache Treatment Due to Holiday Stress? Try Chiro
Written By Smith Chiropractic on January 13, 2020
---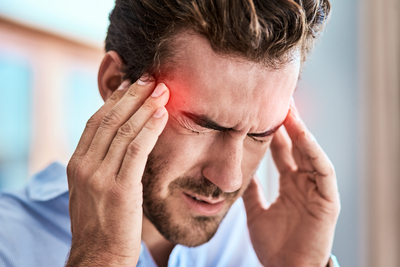 If you suffer from headaches, the holidays can be a disaster.
An estimated 5% of the general population and 9% of women suffer from chronic headaches for at least 15 days each month. For these millions of people, daily life is difficult enough, but holiday stress is unbearable.
Fortunately, chiropractic care offers a gentle, effective, and drug-free headache treatment.
5 Tips to Reduce Holiday Stress
While proper treatment is crucial, it's also important to evaluate your daily activities and approach to life so you can prevent headaches in the first place. During the holidays, follow these tips.
Learn to say "no." You don't have to attend every party or do everything people ask of you. Create a list of holiday priorities and don't make exceptions.
Fit in physical activity. Exercise can boost healthy brain chemicals like endorphins, serotonin, and dopamine to prevent anxiousness and headaches.
Try to eat well. The holidays are the perfect time to treat yourself but set some limits. Your brain and body can't function well without protein, healthy fats, fiber, vitamins, and antioxidants. Inflammation from salts and sugar can lead to headaches.
Make time for self-care. Set an hour or two aside each day for yoga, stretching, reading, or doing something relaxing for yourself.
See your Colorado Springs chiropractor. Regular chiropractic adjustments can keep your cervical spine (neck) and soft tissue mobile to reduce the tension that leads to headaches.
Natural and Effective Headache Treatment with Chiropractic in Colorado Springs
Dr. Ammon Jacobson of Smith Chiropractic has years of experience helping patients in Colorado Springs recover from a wide range of musculoskeletal conditions and injuries, including headaches.
You and Dr. Jacobson will work together to get to the source of your headaches and develop a personalized treatment plan to improve your quality of life.
Don't accept headaches as a normal part of life! Schedule an appointment at Smith Chiropractic to go over your treatment options today by calling 719-390-5404.

Posted In: Health Chiropractic Headache Treatment