Low Back Treatment with Chiropractic
Low Back Treatment with Chiropractic
Written By Smith Chiropractic on May 20, 2020
---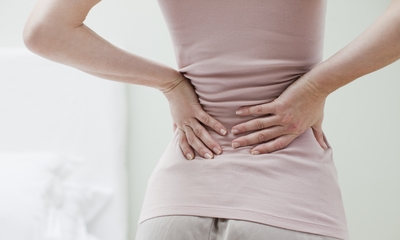 Lower back pain has become increasingly common within the United States. It's estimated that nearly 30 percent of Americans experience lower back pain, and it has become one of the top causes of disability in the world. If you are experiencing lower back pain, it is essential to explore your low back pain treatment options, including chiropractic care.
The Causes of Lower Back Pain
Your best low back pain treatment options depend on the cause of your pain. In most cases, lower back pain is caused by your lifestyle or by a traumatic event. You may experience low back pain if you:
Live a sedentary lifestyle
Smoke
Slouch or have an improper posture
Frequently lift or pull heavy objects with your back
Wear high heels or ill-fitting footwear
Low back pain treatment is necessary after a traumatic event or injury. You may experience lower back pain if you:
Were in a motor vehicle accident
Experienced a fall
Have a slipped, bulging, or herniated disc
Suffer from sciatica or arthritis
Were injured in a sporting activity
Sprained or strained the muscles in your back
The Benefits of Chiropractic Low Back Pain Treatment
Each year, approximately 22 million Americans visit a chiropractor. Thirty-five percent of these patients, about 7.7 million Americans, are seeking low back pain treatment.
Chiropractic care is a non-invasive alternative treatment option that helps the body naturally heal itself. Chiropractors use a variety of hands-on spinal manipulation techniques to restore the body to its proper alignment. These techniques provide patients with pain relief without the use of medication, the restoration of lost mobility, and help with recovery following a traumatic event.
Finding the Low Back Pain Treatment in Colorado Springs
While lower back pain may be common, there's no need for you to suffer through it. Chiropractic low back pain treatment will help you regain your range of motion, reduce inflammation and pain, and help prevent chronic lower back pain.
Dr. Ammon Jacobson has become a cornerstone of the Colorado Springs community for his patient-centered focus and treatment options. By focusing on the root cause of your lower back pain, Dr. Jacobson can treat the source of your pain rather than masking the symptoms you may be experiencing.
Are you searching for the best low back pain treatment options in Colorado Springs? Contact us today at (719) 390-5404 or schedule an appointment online to get started.

Posted In: Adjustments Back Pain Treatment Chiropractic Low Back Pain Treatment