Using the McKenzie Method to Treat Low Back Pain
Using the McKenzie Method to Treat Low Back Pain
Written By Smith Chiropractic on October 11, 2019
---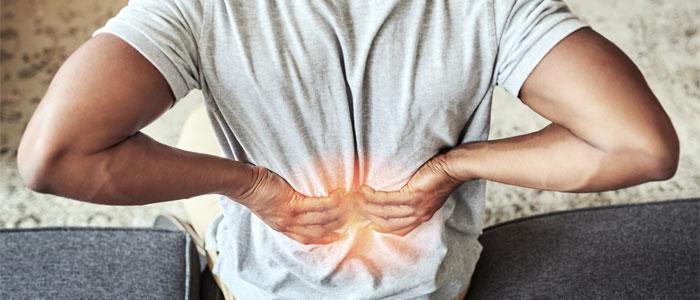 If you suffer from low back pain due to a spinal disorder, the McKenzie Method may be the answer to solving your pain issues.
The McKenzie Method, which works best when seeing a chiropractor in Colorado Springs, is a program that involves exercise and prevention approaches to treat your lower back pain.
The McKenzie Method Treats Spinal Syndromes
This method of solving lower back pain is considered for spinal syndromes instead of your average back problems. There are three different classifications of spinal syndromes or disorders that the McKenzie Method treats.
Postural Syndrome: This disorder is caused by sitting or standing in certain positions for prolonged periods of time.

Derangement Syndrome: This is another disorder that is caused by a change in position. This pain will change with continuous motion.

Dysfunction Syndrome: Lastly, this disorder is caused by limited movement in the existence of scar tissue. This happens when these tissues are overworked or strained.
The Benefits of the McKenzie Method Treatment
A main benefit of the McKenzie Method is that it treats the source of the pain rather than just the symptoms. This is accomplished by a chiropractor teaching the patient personalized exercises and other strategies.
Additional benefits include ending or reducing pain quickly, returning to a normal functioning state in daily life, reducing the risk of repeated movements which may cause the pain to return, and minimizing visits to the doctor (along with more money in your bank account).
Meet Your Colorado Springs Chiropractor to Resolve Your Back Pain
Dr. Ammon Jacobson of Smith Chiropractic in Colorado Springs is certified in the McKenzie Method and motion palpation (the method of locating joint dysfunction within the spinal column and extremities).
He received a doctorate degree from the University of Western States, School of Chiropractic in Portland, Oregon. Dr. Jacobson believes in chiropractic care by personal experience after being in a motorcycle accident, along with his extensive education in chiropractic health.
To make an appointment with Dr. Jacobson, please call Smith Chiropractic at (719) 390-5404 or visit their website.

Posted In: Chiropractic Low Back Pain Treatment