Take Advantage of the McKenzie Method at Smith Chiropractic in Colorado Springs
Take Advantage of the McKenzie Method at Smith Chiropractic in Colorado Springs
Written By Smith Chiropractic on April 8, 2021
---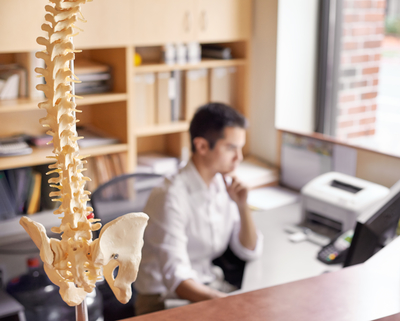 The McKenzie Method is designed to assess and treat extremity and spinal pain. Developed over 30 years ago by Robin McKenzie, a New Zealand Physiotherapist, this method is now used around the globe and has a ton of research backing its efficacy.
Dr. Jacobson of Smith Chiropractic in Colorado Springs has utilized the McKenzie Method for over 14 years. He and his patients find it very effective for treating low back pain, sciatica, and neck pain.
The McKenzie Method: A Philosophy of the Musculoskeletal System
MDT focuses on assessing and diagnosing health issues surrounding the spine, a joint or muscle. It's process is broken down into four steps: assessment, classification, custom treatment, and prevention. The end goal is to eliminate the source of pain, improve function, and take steps to prevent the problem from coming back.
Assessment involves delving into your health history and symptoms, along with evaluating certain repetitive movements. Classification (diagnosis) gives you and the chiropractor a clear path to follow. Treatment is customized to the individual, instead of a one size fits all. Dr. Jacobson strives for maximum effectiveness in the fewest sessions possible, including actions you can take at home, on your own time.
Thanks to at-home followup, you can reduce the risk of pain coming back. And if they do come back, you can act quickly.
Get Expert Chiropractic Care in Colorado Springs
Dr. Jacobson offers a fresh and energetic approach to the treatment of neuromuscular conditions. He's continually expanding his clinical knowledge through post graduate training and personal study to provide the best treatment available to his patients, including the McKenzie Method.
He believes in functional rehabilitation for postural correction and low back stabilization. Dr. Jacobson aims for correction and works to truly return patients to daily functionality and an increased quality of life.
Hear It from a Satisfied Patient
"Dr. Ammon and his team are Exceptional! I have had back issues for over 15 years. I was living in constant pain and every doctor I went to told me there was nothing I could do. Dr. Ammon reviewed my X-Rays and developed a personalized treatment plan. Within six weeks, my pain has decreased."
-P. Smith, Google Reviewer
Have questions or need to schedule an appointment? Give us a call at (719) 390-5404 or go online and fill out a contact form. We look forward to helping you.

Posted In: Back Pain Treatment Pain Management Chiropractic Neck Pain Treatment Natural Pain Relief Low Back Pain Treatment Joint Pain Treatment McKenzie Method