Risks of Not Receiving Whiplash Treatment in Colorado Springs
Risks of Not Receiving Whiplash Treatment in Colorado Springs
Written By Smith Chiropractic on July 30, 2020
---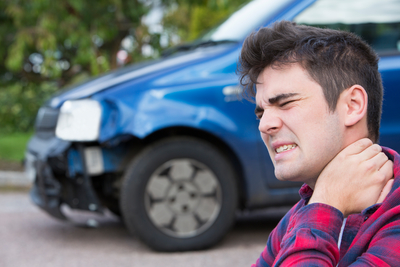 Medical experts say to see a healthcare professional right after an accident.
Do you need to do that, though, when you're not experiencing any symptoms?
Today, you'll learn why it's imperative to see a Colorado Springs chiropractor for whiplash treatment immediately.
Do You Really Need Whiplash Treatment? Why You Shouldn't Wait
It isn't uncommon for people to experience whiplash symptoms – like headaches and stiffness in their neck and shoulders – days after their accident.
However, the reason those symptoms are present is that the damage has already occurred. Even a minor fender bender can result in damage – including spinal misalignment – that eventually results in:
Headaches and migraines
Sore or stiff neck
Shoulder pain
Tingling in arms, hands, legs, or feet
Back pain
While you hold off on getting treatment, the damage is just getting worse and can lead to long-term conditions.
Chiropractic Whiplash Treatment to Prevent Long-Term Damage
Your body responds to an accident by creating an inflammatory response and scar tissue. While both have their place, if they're not addressed, they can get worse and lead to further damage.
A chiropractor will recommend a variety of treatments to stop damage advancement, which can leave you with pain, inflexibility, and mobility issues decades down the road.
Your whiplash treatment plan might include:
Chiropractic treatment: Spinal realignment will allow for better function, improved circulation (blood, lymph, and cerebrospinal fluids), and a reduction in muscle tension and strain
Massage therapy: The goal is to break up scar tissue and relax the muscles for better function and less pain
Laser therapy: A class 4 laser can rejuvenate damaged tissues and speed the healing process
Choose a Colorado Springs Chiropractor Who Understands
Who should you call after you've been in an accident? You'll want to choose a chiropractor who not only has the requisite training and qualifications but one that understands what you're going through.
Dr. Ammon Jacobson has been in your shoes. The reason he became a chiropractor is because of the treatment he received after a motorcycle accident.
You can be sure that Dr. Jacobson will walk you through each step of the process and provide you with the most effective whiplash treatment plan for your needs.
Have you or someone you love been in a car accident? Contact our office at 719-390-5404 to schedule an appointment.

Posted In: Auto Injury Treatment Chiropractic Whiplash Treatment Car Accident