Expert Neck Pain Treatment in Colorado Springs
Expert Neck Pain Treatment in Colorado Springs
Written By Smith Chiropractic on March 17, 2022
---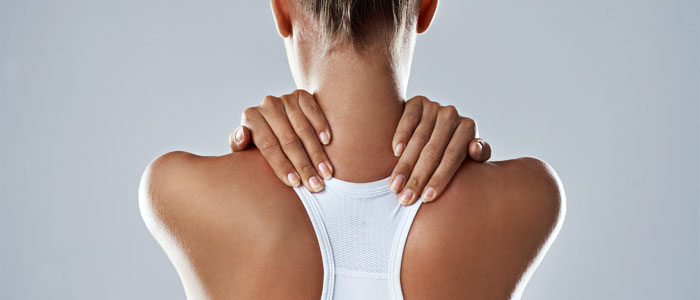 Many patients who visit the chiropractor complain about neck pain, and it is no surprise considering that nearly 30% of Americans suffer from this condition. While neck pain can be mild, in others it is a chronic condition that can alter your life completely. Smith Chiropractic in Colorado Springs specializes in treating neck pain at the source using state-of-the-art chiropractic technology.
How Do Chiropractors Treat Neck Pain?
If you suffer from neck pain, the good news is that you don't have to go it alone. The condition is very treatable by a professional chiropractor like Dr. Jacobson at Smith Chiropractic. He and the team have decades of experience identifying, treating and preventing chronic neck pain.
There are several benefits to choosing a chiropractor like Smith Chiropractic:
Treat your neck pain without the use of painkillers or medications
Receive practical and natural treatment that targets your issue at the source
Receive lifestyle help to prevent neck pain from returning in the long term
Gain control of your life again and get back to the things you love
Smith Chiropractic in Colorado Springs
Dr. Jacobson treats neck pain using a series of sophisticated adjustments and spinal manipulations. Your first visit to our office involves an in-depth evaluation of your condition. We will identify your pain points, and we will determine whether your neck pain is disc or muscle related. This will help us put together a treatment plan that works for you. We don't believe in a one-size-fits-all approach to chiropractic care.
Our adjustments work to relieve pressure and realign your spine. Over time, this changes your posture and works to improve neck pain. In many cases, patients report that their condition improves after just a few visits. While we can't guarantee that your pain will disappear entirely, chiropractic care has been shown to be an effective, natural way to improve your condition.
Schedule an Appointment
You can't always prevent neck pain, but you can do something about it. Dr. Jacobson offers a fresh and energetic approach to treatmenting a variety of neuromuscular conditions and stays up to date with the research and latest chiropractic methods. He specializes in quality neck pain treatment, too.
Schedule an appointment at Smith Chiropractic online or contact us directly at (719) 390-5404.

Posted In: Chiropractic Neck Pain Treatment