Common Signs You Need Chiropractic Auto Injury Treatment
Common Signs You Need Chiropractic Auto Injury Treatment
Written By Smith Chiropractic on August 31, 2020
---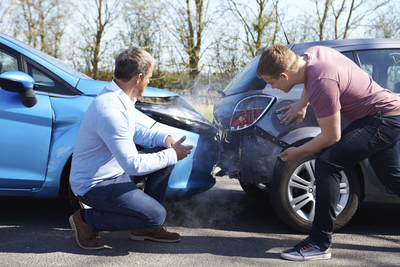 You've just been in a car accident. What's your next move?
Ideally, you would call your Colorado Springs chiropractor immediately. Due to circumstances, that's not always possible.
However, we wanted to share with you some symptoms to watch out for, so you know that it's time to contact your chiropractor for chiropractic auto injury treatment.
Common Symptoms Experienced After an Auto Injury
When your body endures a traumatic experience, it goes through an inflammatory process, during which scar tissue develops. Inflammation and scar tissue can lead to pain and lack of mobility.
If you notice any of these symptoms, contact your Colorado Springs chiropractor.
Signs of Whiplash
A whiplash injury is one in which your neck is forcefully thrust forward and back. If you have whiplash, you'll develop the following symptoms.
Headaches at the base of the skull
Neck pain and stiffness with loss of mobility
Sore shoulders and stiffness
Tingling or numbness in your arms or hands
Dizziness
Fatigue
Other Common Signs of Auto Injuries
Your neck isn't the only part of your body that can sustain damage during a collision. Watch out for these symptoms as well.
Mid back pain
Numbness or tingling in legs and feet
Pain that travels from your buttock down to your ankle
Burning sensations
Reduced mobility
Why You Need Chiropractic Auto Injury Treatment
The goal of car accident treatment from your Colorado Springs chiropractor is to prevent long-term damage in addition to getting you out of immediate pain.
If the inflammatory and scar tissue development responses aren't halted, you'll continue to experience pain and mobility issues for years.
To prevent that, your Colorado Springs chiropractor will recommend an auto injury treatment plan that includes chiropractic adjustments, massage therapy, and more. The combined treatment will ease your pain now and well into the future.
Why You Can Trust the Smith Chiropractic Team
Dr. Ammon Jacobson and his team have your best interests at heart. They know what it feels like to endure an auto injury.
Because of this, they'll do all they can to educate you on why certain treatments are needed. Additionally, they'll continue to educate themselves on the latest tools and techniques to provide you with the best car accident treatment possible.
Do you experience any of the symptoms listed above? If so, contact us right away at 719-390-5404 to schedule a consultation.

Posted In: Auto Injury Treatment Chiropractic Whiplash Treatment Car Accident