Chiropractic Care for Headaches Backed By Research
Chiropractic Care for Headaches Backed By Research
Written By Smith Chiropractic on June 21, 2021
---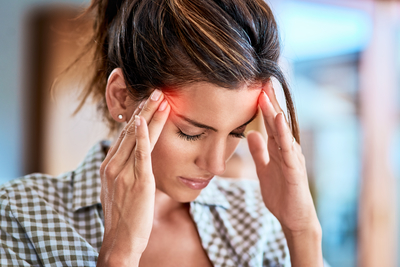 Headaches happen because of pressure, specifically on nerves, blood vessels and muscles. This pressure causes swelling, tightness or other forms of aggravation that translate into a headache. Pressure can be triggered by stress, lack of sleep, poor posture, vision issues, and more.
Dr. Ammon Jacobson of Smith Chiropractic in Colorado Springs has been helping headache sufferers find true relief for over a decade. Here's how...
Why Headaches Happen and How Chiropractic Care Helps
We encourage you to make chiropractic care a routine healthcare choice to help reduce and/or eliminate headaches and migraines from your life. We have adjustments that specifically eliminate headache and migraine-inducing tension. Without that tension, you experience less inflammation, more blood flow, and looser muscles, especially in your neck.
At Smith Chiropractic, we'll work to ease the stiffness out of your neck and spine and help nerves function properly without interruption. When tension isn't what's causing headaches or migraines, neural misfirings are the next most likely culprit. Between tension relief and restored nerve function, your body is better able to manage headache and migraine pain.
Over 100 migraine patients from this 2017 study experienced significantly shorter migraine episodes. And 677 migraine patients from this meta-analysis of six studies experienced fewer migraine days and reduced pain/intensity after undergoing chiropractic care.
Treat Your Headaches in Colorado Springs
Dr. Jacobson offers a fresh and energetic approach to treatment and care. He continually expands his clinical knowledge to provide the best treatment available to his patients. Dr. Jacobson aims for correction and works to truly return patients to daily functionality and an increased quality of life.
He believes in encouraging his patients to lead active lifestyles and to participate in their own care. It is his belief that health is cumulative, and that both the physician and patient have to work together to accomplish and maintain health.
Have questions or need to schedule an appointment? Call Smith Chiropractic at (719) 390-5404 or go online and fill out our contact form.

Posted In: Chiropractic Headache Treatment