6 Signs You Need Whiplash Treatment After a Car Accident
6 Signs You Need Whiplash Treatment After a Car Accident
Written By Smith Chiropractic on March 13, 2020
---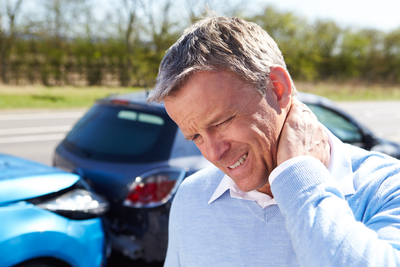 Colorado isn't one of the most dangerous states for drivers, but that doesn't mean we don't suffer our share of accidents.
Every year, about 3,500 people sustain injuries on Colorado roads. If you "feel fine" after a vehicle accident, you may be tempted to decide against car accident treatment. Prompt whiplash treatment is critical for avoiding long-term pain.
6 Signs You Need Whiplash Treatment
Whiplash symptoms can be extremely subtle. If you don't know what to look for, you may not even notice them!
Keep an eye out for these red flags in the first 24 hours after an accident:
Stiffness or pain in your neck
Numbness or tingling in your arms or hands
Inability to turn your head like you slept on it wrong
Neck pain that gets worse with movement
Soreness in your shoulders, neck, or upper back
Headaches
If you've suffered severe whiplash that triggered a concussion or traumatic brain injury, you may also experience:
Dizziness
Confusion
Poor concentration
Memory loss
Ringing in your ears or tinnitus
Sudden depression
Moodiness or irritability
Comprehensive Car Accident Treatment in Colorado Springs
Even if you aren't experiencing any noticeable symptoms, that doesn't mean damage hasn't occurred. 45% of people with chronic neck pain can trace the source back to a vehicle accident.
Gentle and proactive car accident treatment from a qualified chiropractor can help your body heal and avoid long-term damage.
Dr. Ammon Jacobson has years of experience helping patients in Colorado Springs recover from a wide range of auto injuries. Together, you and Dr. Jacobson will go over your symptoms, medical history, x-rays, and accident before developing a personalized treatment plan that prioritizes your quality of life and recovery.
Don't wait for an accident to cause lifelong pain! Schedule an appointment at Smith Chiropractic today by calling 719-390-5404.

Posted In: Auto Injury Treatment Chiropractic Whiplash Treatment